Iron Tube power coating black , PP step ,Dia:76mm, thickness:1.5mm
length:(1924+76)mm
2pcs/ctn; cartons.: 2197x331x100cm
FWNB05-01


Nerf Bar. Cross Bar.Side Bar. Step Bar For Suv 4X4 Body Use
FASTWIN4X4
WE ARE SPECIALLY 4X4 EQUIPMENT FACTORY WHICH MAINLY PRODUCE
4X4 BODY PARTS AS 4X4 VEHICLES.
OUR PRODUCTS AS BELOWS:
(1) SUV 4X4 VEHICLE BODY PARTS
( NERF BAR. STEP BAR. SIDE BAR. CROSS BAR. TOW BAR.HITCH BAR.
HITCH RECEIVER. WINCH PARTS. FRONT & REAR BUMPER.
LUGGAGE RACK.HOOD.DOOR. FENDER.
DIFFGUARD. AHCHOR PLOUGH. MUD GUARD. WHEEL SPACE.WHEEL
CHOCKS.WHEEL STEP. CARGO CARRIER )
(2) LAND ROVER 4X4 BODY PARTS( STEP BAR. STEEL BUMPER. LUGGAGE
RACK.SIDE BAR. GRILL.DECOLATED PARTS)
(3) AUTO STAMPING PARTS. BENDING PARTS. WELDING PARTS. FORGED
PARTS. PUNCHING PARTS. INJECTED PLASTIC MOULD PARTS!
(4) AUTO ACCESSORIES FOR 4X4 VECHICLE
(5) OEM DRAWING & OEM SAMPLES ORDER FOR 4X4 VEHICLE
WE WELCOME ALL BUYERS FOR LONG BUSINESS TOGETHER!
FOR MORE. PLS CONTACT FASTWIN4X4 ASAP!
FASTWIN are specially supplier of full auto spare parts for 30+ Chinese brand vehicle at Ningbo City, We mainly fouced chinese brand vehicle parts from 1998. Now We have grown to be the leader distributors & wholesalers of Chinese brand vehicle parts. For more details. Pls check below series:
A) Chinese Van & Mini Truck Parts ( Hafei & Chana & Dfm & Dfsk & Changhe & Saic Wuling & Chery Karry & Chevrolet N200 & N300 & Faw & Gonow Image & Huayang)
B) Chinese Suv & Pick-up Parts( Great Wall & Haval & Zotye Nomad & ZX Auto & Dadi & Shuguang & Tianma & Shuanghuan & Jmc/Isuzu & Gonow & Dongfeng Pickup & ZNA & Land Wind & Jonway & Luxgen & Hawtai)
C) Chinese Car Parts( Chery & Geely & Byd & Lifan & Brilliance Auto & Jac Veloce & Maple-SMA & Ssyangyong & MG Parts)
D) Chinese Truck Parts( Dongfeng & Jac & Yuejin & Faw & Jmc & Foton & Jbc & Baw & Sino-Truck & Howo & Shacman & Waw & Beiqi & Hino)
E) Chinese Bus Parts( Jinbei & Jac Refine & Iveco & Golden Dragn
Kinglong & Yutong Parts & Mudan & Higer & Maxus & AK Parts & Yaxing Coach & Huanghai Parts & Southeast)
F) Chinese Construction Machinery Parts ( Longking & Xugong & Xcmg & Liugong & Xiagong & Liugong & Shantui & Sdlg & Zoomlion)
Fastwin Advantages:
A) Focused chinese brand vehicle parts with 15 years' professional experiences
B) Auto parts exporter agent for many factory
C) More than 10000 square meters warehouse
D) Professional work team with excellent service & fast response in 24 hours
E) 100% accept if any claim happen as reasonable
F) Excellent package with label for each part & wooden package as required
G) Honor and honesty agreement with full of competitor prices
FASWIN Packing Label:
Each Parts will be labeled Fastwin desigin
( Parts No.:+ Parts Name( Russian & Spanish & Arabic..)

FASTWIN PACKAGE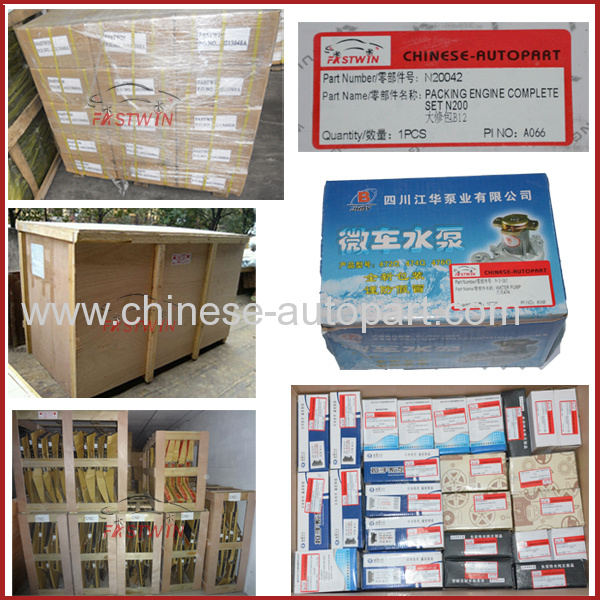 FASTWIN OFFICE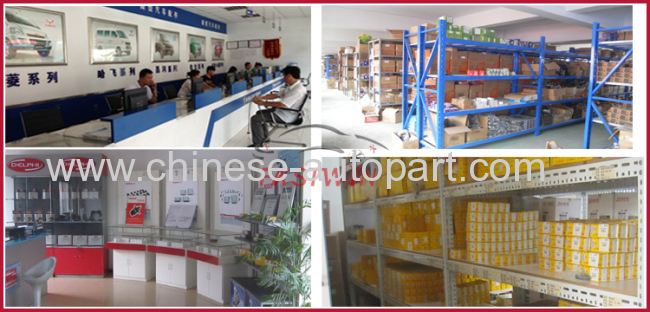 FASTWIN FAQ:
Q1: Which auto parts do Fastwin focus?
A1: We mainly deal Chinese brand vehicle
Hafei &Chana & Dfsk & Saic Wuling & Chevrolet N300 & Chery Karry
Chery & Geely & Lifan & BYD & Jac Veloce & Brilliance Auto Great Wall & Havel & Zotye & Dadi & ZX Auto.
JAC & Dongfeng & JM & ,Foton & Yuejin
Q2: What is FASTWIN MOQ?
A2: Our MOQ is USD5,000
Q3: What is FASTWIN payment terms?
A3: Air order: 100% T/T Advanced;
Sea order: We accept 30% T/T Advanced. 70% will be paid before shipping or L/C at sight
A4: How about the delivery time?
Q4: For air order: 7-10 days after receiving total amount
For sea order: 25~30 days after received 30% advanced
Q5: Will U help us to supply cataes with price list?
A5: As there are many car model with different cataes for Chinese
vehicles. The price is fluctuating frequently, so please send us detail
inquiry by excel list with english parts name & parts OEM number or
picture as you can
Q6: What's your warranty policy?
A6: 9 months warranty from the date of B/L.For long business.
We accept reasonable claim for aftermarket services!
Q7.: Which Markets are FASWIN Specially
A7.: We have good experience for Russian Markets, Middle-East Markets
& Latin America and so on
Q8: Can you sell chinese brand car parts with original packing or car
logo?
A8: Sorry to tell U. We prefer to deal business in a legal way based on
Intellectual property rights rules.