Audi Mass Air Flow Sensor
1)OEM Processing Parts
2) Famous Quality
3) 24 Hours Quickly Reply

Specifications
1,Hot-Film Air Flow Sensor
2,Unique MEMS technolog
3,Digital Circuit
4,Advanced Testing Equipment
5,Years of experience

INTERCHANGE
HELLA: 8ET 009 142-361
VW: 078 133 471 C
HITACHI: AFH70-08C
Application
Description
AUDI A4(8D2,B5)2.4
AUDI A4(8D2,B5)2.4
AUDI A4(8D2,B5)2.4 quattro
AUDI A4(8D2,B5)2.8
AUDI A4(8D2,B5)2.8 quattro
AUDI A4 Avant(8D5,B5)2.4
AUDI A4 Avant(8D5,B5)2.4
AUDI A4 Avant(8D5,B5)2.4 quattro
AUDI A4 Avant(8D5,B5)2.8
AUDI A4 Avant(8D5,B5)2.8 quattro
AUDI A6 (4B,C5)2.4
AUDI A6 (4B,C5)2.4
AUDI A6 (4B,C5)2.4
AUDI A6 (4B,C5)2.4 quattro
AUDI A6 (4B,C5)2.4 quattro
AUDI A6 (4B,C5)2.8
07.95-08.97 74 101 1595
11.91-08.97 85 115 1984
10.94-05.98 74 101 1595
07.93-05.98 85 115 1984
07.94-04.99 74 101 1595
07.93-04.99 85 115 1984
06.98-06.02 74 100 1595
06.98-06.02 85 115 1984
11.91-09.98 85 115 1984
Model Year KW HP CC
03.97-11.00 121 165 2393
08.97-11.00 120 163 2393
03.97-11.00 121 165 2393
10.96-11.00 142 193 2771
10.96-11.00 142 193 2771
08.97-09.01 120 163 2393
03.97-09.01 121 165 2393
03.97-09.01 121 165 2393
10.96-09.01 142 193 2771
10.96-09.01 142 193 2771
02.97-01.05 121 165 2393
02.97-01.05 120 163 2393
02.97-01.05 115 156 2393
02.97-01.05 121 165 2393
02.97-01.05 120 163 2393
10.97-07.98 132 180 2771

AUDI A6 (4B,C5)2.8
AUDI A6 (4B,C5)2.8 quattro
AUDI A6 Avant(4B,C5)2.4
AUDI A6 Avant(4B,C5)2.4
AUDI A6 Avant(4B,C5)2.4
AUDI A6 Avant(4B,C5)2.4 quattro
AUDI A6 Avant(4B,C5)2.4 quattro
AUDI A6 Avant(4B,C5)2.8
AUDI A6 Avant(4B,C5)2.8
AUDI A6 Avant(4B,C5)2.8 quattro
AUDI A8 (4D2,4D8)2.8
AUDI A8 (4D2,4D8)2.8 quattro
VW PASSAT(3B2)2.8 V6
VW PASSAT(3B2)2.8 V6
VW PASSAT(3B2)2.8 V6 Syncro/4motion
VW PASSAT Variant(3B5)2.8 V6
VW PASSAT Variant(3B5)2.8 V6
VW PASSAT Variant(3B5)2.8 V6 Syncro/4motion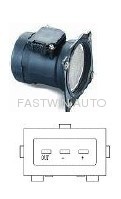 FASWIN Packing Label:
Each Parts will be labeled Fastwin desigin
( Parts No.:+ Parts Name( Russian & Spanish & Arabic..)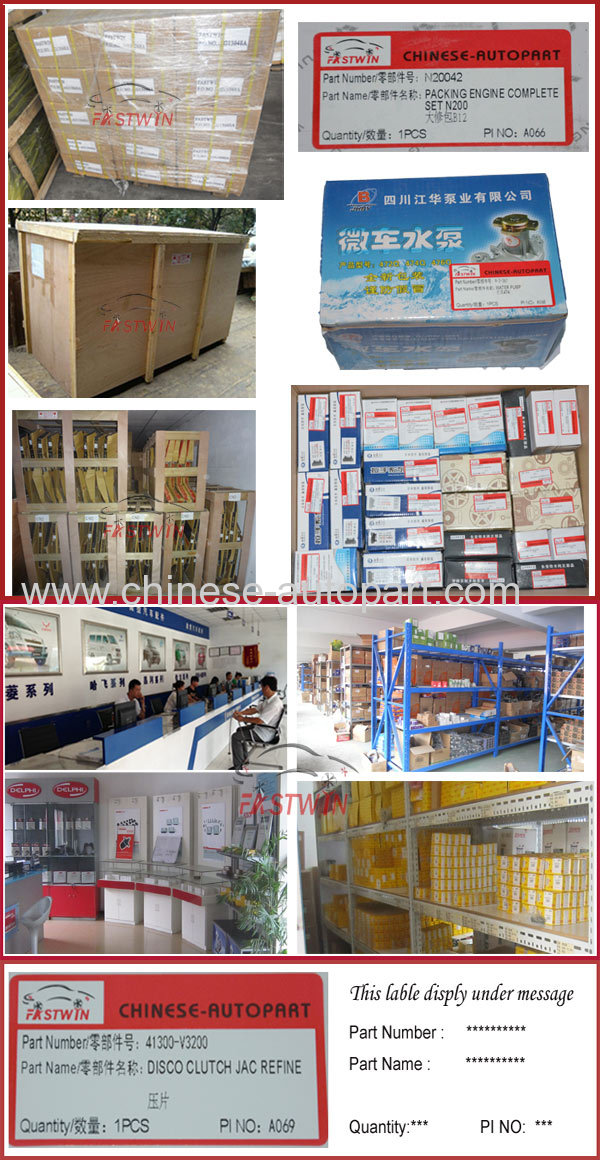 FASTWIN FAQ:
Q1: Which auto parts do Fastwin focus?
A1: We mainly deal Chinese brand vehicle
Hafei &Chana & Dfsk & Saic Wuling & Chevrolet N300 & Chery Karry
Chery & Geely & Lifan & BYD & Jac Veloce & Brilliance Auto Great Wall & Havel & Zotye & Dadi & ZX Auto.
JAC & Dongfeng & JM & ,Foton & Yuejin
Q2: What is FASTWIN MOQ?
A2: Our MOQ is USD5,000
Q3: What is FASTWIN payment terms?
A3: Air order: 100% T/T Advanced;
Sea order: We accept 30% T/T Advanced. 70% will be paid before shipping or L/C at sight
A4: How about the delivery time?
Q4: For air order: 7-10 days after receiving total amount
For sea order: 25~30 days after received 30% advanced
Q5: Will U help us to supply cataes with price list?
A5: As there are many car model with different cataes for Chinese
vehicles. The price is fluctuating frequently, so please send us detail
inquiry by excel list with english parts name & parts OEM number or
picture as you can
Q6: What's your warranty policy?
A6: 9 months warranty from the date of B/L.For long business.
We accept reasonable claim for aftermarket services!
Q7.: Which Markets are FASWIN Specially
A7.: We have good experience for Russian Markets, Middle-East Markets
& Latin America and so on
Q8: Can you sell chinese brand car parts with original packing or car
logo?
A8: Sorry to tell U. We prefer to deal business in a legal way based on
Intellectual property rights rules.