Brake Pad Parts for Wuling Hongtu.Chevrolet N200 N300

FASTWIN are specially supplier of full auto spare parts for 30+ Chinese brand vehicle at Ningbo City, We mainly foused chinese brand vehicle parts from 1998. Now We have grown to be the leader distributors & wholesalers of Chinese brand vehicle parts. For more details. Pls check below series:
1)Chinese Van & Mini Truck Parts ( Hafei & Chana & Dfm & Dfsk & Changhe & Saic Wuling & Chery Karry & Chevrolet N200 & N300 & Faw & Gonow Image & Huayang)
2)Chinese Suv & Pick-up Parts( Great Wall & Haval & Zotye Nomad & ZX Auto & Dadi & Shuguang & Tianma & Shuanghuan & Jmc/Isuzu & Gonow & Dongfeng Pickup & ZNA & Land Wind & Jonway & Luxgen & Hawtai)
3)Chinese Car Parts( Chery & Geely & Byd & Lifan & Brilliance Auto & Jac Veloce & Maple-SMA & Ssyangyong & MG Parts)
4)Chinese Truck Parts( Dongfeng & Jac & Yuejin & Faw & Jmc & Foton & Jbc & Baw & Sino-Truck & Howo & Shacman & Waw & Beiqi & Hino)
5)Chinese Bus Parts( Jinbei & Jac Refine & Iveco & Golden Dragn & Kinglong & Yutong Parts & Mudan & Higer & Maxus & AK Parts & Yaxing Coach & Huanghai Parts & Southeast)
6)Chinese Construction Machinery Parts ( Longking & Xugong & Xcmg & Liugong & Xiagong & Liugong & Shantui & Sdlg & Zoomlion)
Focused Chinese Vehicle Parts:
A)Engine Parts
B)Body Parts
C)Chassis & Suspension Parts
D)Electric Parts & Injector Parts
E)Air Condition Parts
F)Gear Box Parts
Fastwin Advantages:
A) Focused chinese brand vehicle parts with 15 years' professional experiences
B)Auto parts exporter agent for many factory
C)More than 10000 square meters warehouse & produce lines
D)Professional work team with excellent service & fast response in 24 hours
E) 100% accept if any claim happen as reasonable
F) Honor and honesty agreement with full of competitor prices
G) Excellent package with label for each part & wooden package as required
Our website: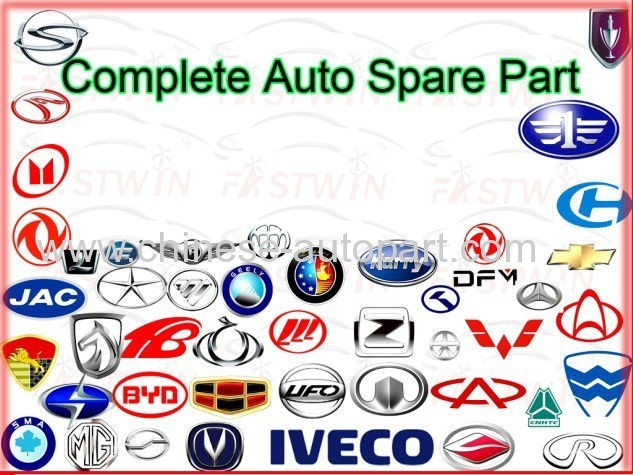 FASWIN Packing Label:
Each Parts will be labeled Fastwin desigin
( Parts No.:+ Parts Name( Russian & Spanish & Arabic..)

FASTWIN PACKAGE: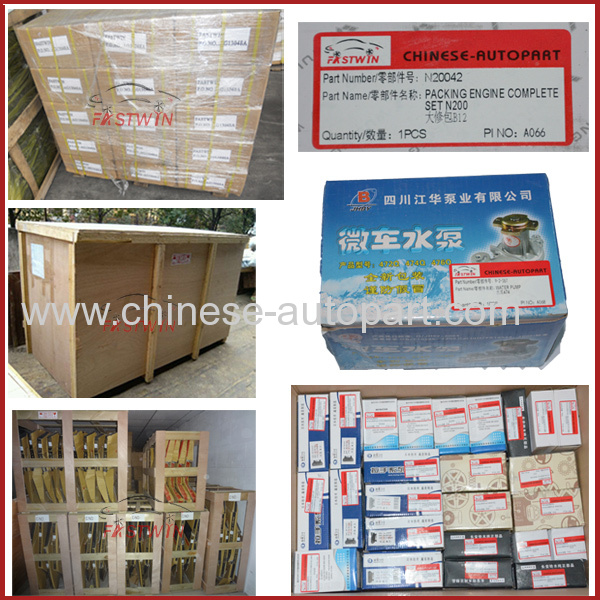 Fastwin office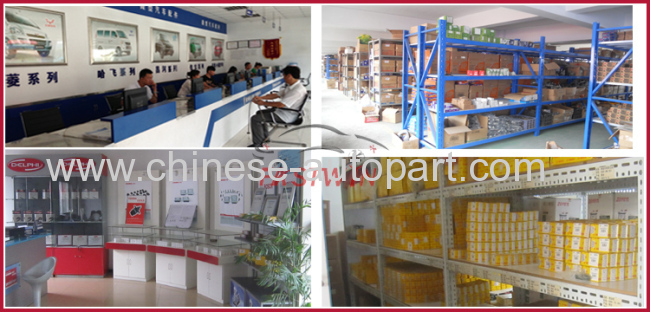 FASTWIN FAQ:
Q1: Which auto parts do Fastwin focus?
A1: We mainly deal Chinese brand vehicle
Hafei &Chana & Dfsk & Saic Wuling & Chevrolet N300 & Chery Karry
Chery & Geely & Lifan & BYD & Jac Veloce & Brilliance Auto
Great Wall & Havel & Zotye & Dadi & ZX Auto.
JAC & Dongfeng & JM & ,Foton & Yuejin
Q2: What is FASTWIN MOQ?
A2: Our MOQ is USD5,000
Q3: What is FASTWIN payment terms?
A3: Air order: 100% T/T Advanced;
Sea order: We accept 30% T/T Advanced. 70% will be paid before shipping or L/C at sight
A4: How about the delivery time?
Q4: For air order: 7-10 days after receiving total amounts
For sea order: 25~30 days after received 30% advance
Q5: Will U help us to supply cataes with price list?
A5: As there are many car model with different cataes for chinese vehicles. the price is fluctuating frequently, so please send us detail inquiry by excel list with english parts name & parts OEM number or picture as you can
Q6: What's your warranty policy?
A6: 9 months warranty from the date of B/L.For long business.
We accept reasonable claim for aftermarket services!
Q7.: Which Markets are FASWIN Specially
A7.: We have good experience for Russian Markets, Middle-East Markets & Latin America and so on
Q8: Can you sell chinese brand car parts with original packing or car logo?
A8: Sorry to tell U. We prefer to deal business in a legal way based on Intellectual property rights rules.