Specifications
1. Speically for China Auto Brand
2. JINBEI BUS PARTS
3. Good Quality & Service Aftermarket
JINBEI BUS PARTS
CHINA JINBEI BUS PARTS FOR CHINESETRUCK PARTS DISTRIBUTOR
We provide all kinds of JINBEI BUS PARTS; JINBEI BUS PARTS; JINBEI BUS CUMMINS ENGINE PARTS; JINBEI BUS TRACTOR PARTS; JINBEI BUS SPARE PARTS; JINBEI BUS SPARE PART; JINBEI BUS GEAR BOX PARTS; JINBEI BUS AUTO PARTS; JINBEI BUS ENGINE PARTS;TRUCK PARTS FOR JINBEI BUS; CUMMINS PARTS; JINBEI BUS BODY PARTS;
Focused Chinese JINBEI BUS Parts:
A) Engine Parts
B) Body Parts
C) Chassis & Suspension Parts
D) Electric Parts & Injector Parts
E) Air Condition Parts
F) Gear Box Parts
Fastwin JINBEI BUS Parts Advantages:
A) Focused chinese brand vehicle parts with 15 years' professional experiences
B) Auto parts exporter agent for many factory
C) More than 10000 square meters warehouse
D)Professional work team with excellent service & fast response in 24 hours
E) 100% accept if any claim happen as reasonable
F) Honor and honesty agreement with full of competitor prices
G) Excellent package with label for each part & wooden package as required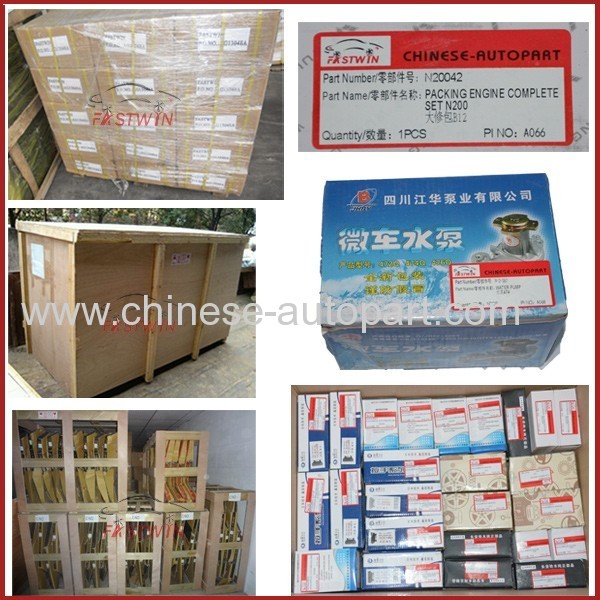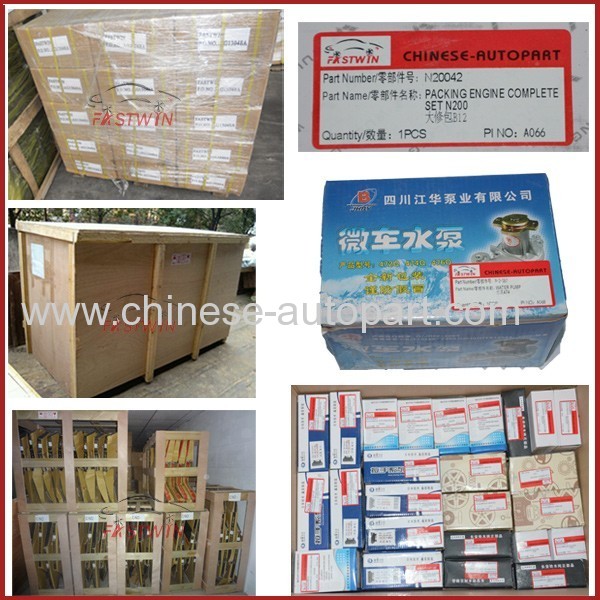 FASTWIN JINBEI BUS PARTS WEBSITE:
Http://www.cnfastwin.com
Http://www.chinese-autopart.com
Http://www.chineseautopart.com
FASWIN JINBEI BUS PART LABEL:
Each Parts will be labeled Fastwin design:
( Parts No.:+ Parts Name (Russian & Spanish & Arabic)+Qty + PI No.)
FASTWIN JINBEI BUS PARTS PACKAGE
FASTWIN JINBEI BUS PARTS WAREHOUSE:
FASTWIN JINBEI BUS PARTS FAQ:
Q1: Which auto parts do Fastwin focus?
A1: We mainly deal Chinese brand vehicle as bellows:
Hafei & Chana & Dfsk & Saic Wuling & Chevrolet N200.N300 & Chery Karry
Chery & Geely & Lifan & Byd & JINBEI BUS Veloce & Brilliance Auto
Great Wall & Havel & Zotye & Dadi & ZX Auto.
JAC & Dongfeng & Jmc & Foton & JBC
Q2: What is FASTWIN MOQ?
A2: Our MOQ is USD5,000 Per one order total amounts. For each item qty it is ok to 1pcs or any pcs.
Q3: What is FASTWIN payment terms?
A3: Air order: 100% T/T Advanced;
Sea order: We accept 30% T/T Advanced. 70% will be paid before shipping or L/C at sight
A4: How about the delivery time?
Q4: For air order: 7-10 days after receiving total amounts
For sea order: 25~30 days after received 30% advanced
Q5: Will U help us to supply cataes with price list
A5: As there are many car model with different cataes for chinese brand vehicles. All prices are fluctuated frequently, so please send us detail inquiry by excel list with english parts name & parts OEM number or car & parts pictures as you can supply.
Q6: What's your warranty policy?
A6: 9 months warranty from the date of B/L.For long business.
We accept reasonable claim for aftermarket services!
Q7.: Which Markets are FASWIN Specially
A7.: We have good experience for Russian Markets, Middle-East Markets & Latin America and so on Q8: Can you sell chinese brand parts with original packing or car logo?
Q8: Can you sell chinese brand car parts with original packing or car logo?
A8: Sorry to tell U that we cann't ! We prefer to deal business in a legal way based on Intellectual property rights & customs' rules!
If U feel interest to order JINBEI BUS Spare Parts , JINBEI BUS Part, JINBEI BUS Parts,JINBEI BUS Spare Parts, JINBEI BUS Parts Wholesale, China JINBEI BUS Parts ,China JINBEI BUS Spare Parts, Spare Parts for JINBEI BUSE TRUCK, JINBEI BUS Body Parts, JINBEI BUS Parts Spare Parts for China JINBEI BUS. Pls contact us!